Plan and Start Your Internet Presence - for Real Estate Agents
Plan your Internet Presence is the first of three courses and classes we offer to our fellow real estate agents. Each class lasts 1.5 hour and is followed by a 30 minutes Q&A for the agents who want to stay after the PowerPoint presentation. We are covering a lot of information and it is preferable to keep questions for the 30 minutes allocation thereafter.
All participants are provided with materials for them to keep.

Target audience is for real estate agents thinking about jumping into the internet frenzy or who already have a website but not reaching the results they are looking for.

Classes build up on each others. We strongly suggest participants to attend all three classes.

Classes are free and we encourage all agents including agents from other brokerage firms to come join us for those 3 classes. If you are new to real estate or just thinking about getting in the industry, this is your chance to start learning and networking and we welcome you as well.
Plan Your Internet Presence - Class Outline:
Class#1 - Plan Your Internet Presence ∞

1. The Real Estate industry and the Internet today

2. Benefits of a successful Internet Presence

3. Exhaustive Internet Presence model

4. Top 3 misconceptions

5. Is it really for me?

6. Alternatives

7. Your main tool : your main website

8. Other tools

9. Bringing it all together

10. Wrap-up and actionable next steps

11. Q&A

After the first class, agents should have a clear understanding of why and how they can start developing a strong internet presence; cost, time and skills involved, and their next steps forward.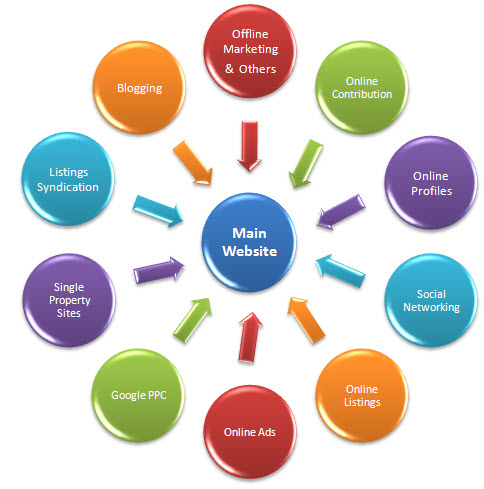 Next two classes: Develop and Maintain Your Online Exposure for Real Estate Agents